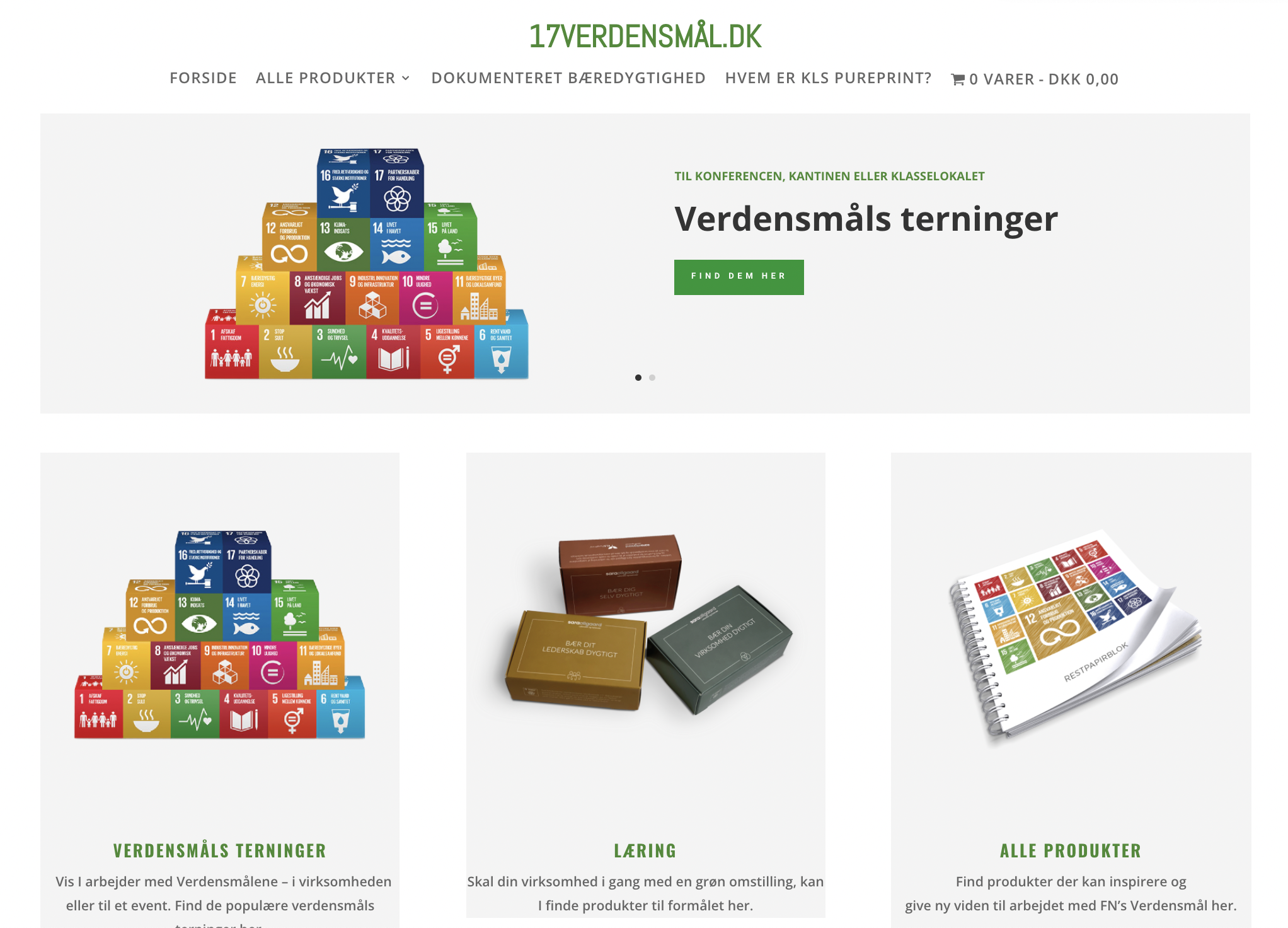 MATERIALS OF THE UN'S SUSTAINABLE DEVELOPMENT GOALS
Here you can find various materials that can help you along in your work with the UN's Sustainable Development Goals. You can order both large and small cubes, a poster with all of the UN's 169 targets, Steen Hildebrandt's booklet on the Sustainable Development Goals as well as a practical notebook.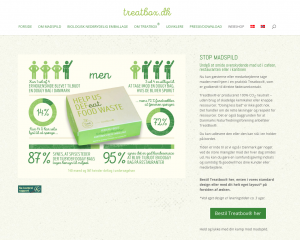 TREATBOX FOOD WASTE BOX
Stop food waste — avoid throwing away excess food in the café, restaurant or the canteen. The TreatBox allows guests or employees to take their food home in a practical box, approved for direct food contact.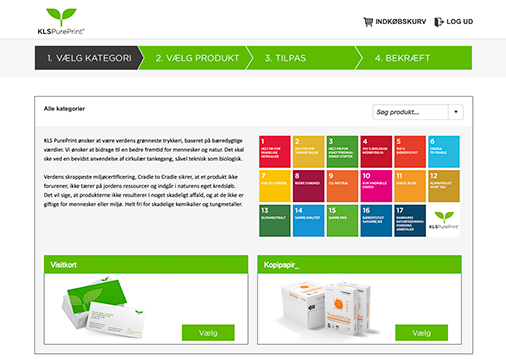 BUSINESS CARDS
AND COPY PAPER
Here you can purchase biodegradable business cards. The business cards are Cradle to Cradle certified, FSC certified and compostable. You can also buy sustainable copying paper.
KLS PUREPRINT IS ONE OF ONLY THREE PRINTING HOUSES IN THE WORLD WHICH IS CRADLE TO CRADLE CERTIFIED. KLS PUREEPRINT IS CERTIFIED AT THE SILVER LEVEL
We recommend handing the products over for recycling, as this ensures the best utilisation possible of our planet's resources. However, the products are also biodegradable, and our packaging is also compostable. You can get all offset products as PurePrint, i.a. leaflets, brochures, notebooks, magazines and annual reports, and we are constantly working to expand the range.
CAN WE HELP?
If you would like to know more about options, products, sustainability, Cradle to Cradle or something else, do not hesitate to give us a call or fill in the form, and we will get back to you promptly.