KLS PurePrint has supplied cardboard packaging to Danish companies for more than 20 years.
Our big breakthrough came in 2016, when we developed the ability to deliver sustainable Cradle to Cradle certified packaging. This means that such packaging is manufactured in accordance with the Cradle to Cradle guidelines. A prerequisite for complying with the requirements is ensuring that the packaging is free of any hazardous chemicals listed in the "Banned List of Chemicals".
We are always happy to assist with advice and feedback regarding any innovations or modifications to your packaging. We provide the necessary expertise and knowledge of design, functionality and choice of board quality. It is crucial that design, functionality, operation and costs make sense together.
We do not offer standard packaging but only deliver packaging that is tailored to the wishes and needs of each individual client.
Our PurePrint board is approved for direct contact with food.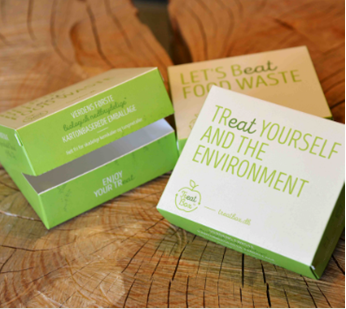 Food packaging
We manufacture a very wide variety of food packaging, including packaging for organic, vegetarian and vegan products.
Cradle to Cradle certified packaging is a client's guarantee that the manufactured packaging is safe for both people and the environment. The packaging is further biodegradable and compostable. We call it PurePrint.
In cooperation with Unilever and Daka Refood, we have, amongst other things, developed a food waste box called "TreatBox" that is meant to be the next generation doggy bag. As our board is approved for direct food contact, food may be transported home directly in the box.
Non-food pacaking
Many companies want to contribute to making the future more sustainable. And they know that their clients become more and more conscious of the environmental impact of each product and, in particular, its packaging. Cardboard packaging is a good place to show the world that you are doing something.
Therefore, an ever increasing number of companies use Cradle to Cradle certified cardboard packaging. We supply, among other things, packaging for personal care, perfumery, cosmetic and hygiene products, baby equipment as well as industrial packaging.
The packaging offers an option to indicate that it is sustainably produced, biodegradable and compostable as well as Cradle to Cradle certified.
PUREPRINT BOARD
PurePrint supplies products that are, among other things, Cradle to Cradle certified and carbon-neutral. In order to comply with the requirements, it must be ensured that no harmful chemicals that are on the "Banned List of Chemicals" have been added. We recommend handing the products over for recycling, as this ensures the best utilisation of the planet's resources, but the products are also biodegradable and compostable.
We currently offer the following types of board: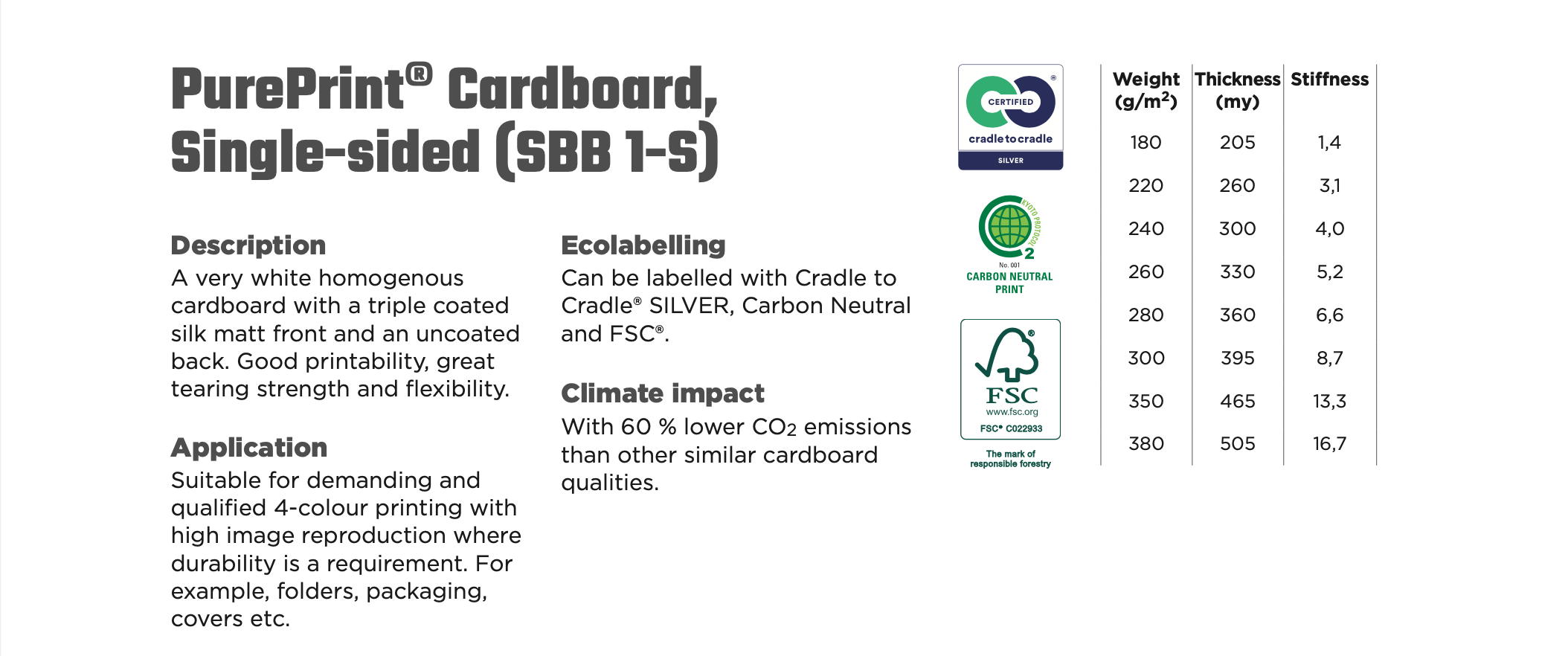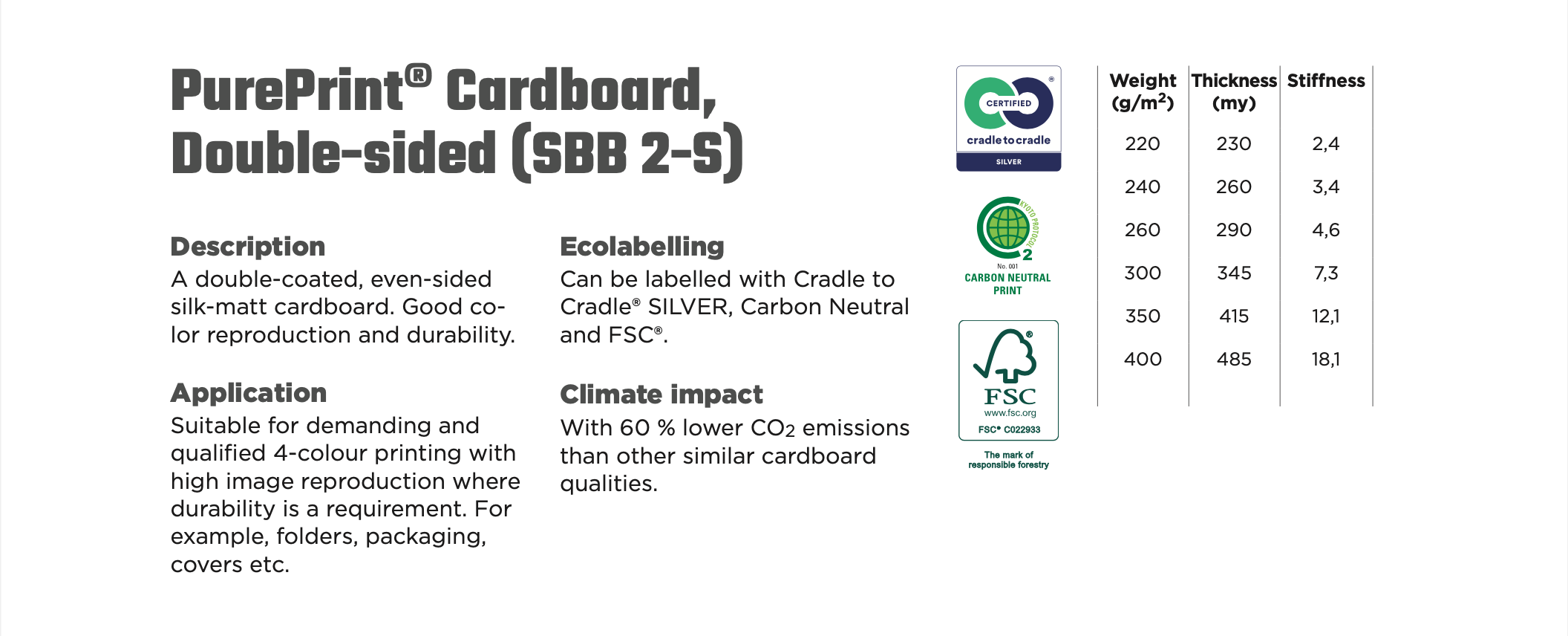 CAN WE HELP?
If you would like to know more about options, products, sustainability, Cradle to Cradle or something else, do not hesitate to give us a call or fill in the form, and we will get back to you promptly.