ABOUT KLS PUREPRINT AND OUR JOURNEY
KLS PurePrint A/S is one of Denmark's largest printing houses. The company is a 70-year-old family-owned business that started under the name K. Larsen & Søn.
After many years of work in the environmental area in particular, an ambitious vision emerged in the boardroom: The world's greenest printing house.
Fundamentet was one of Denmark's most environmentally conscious printing companies with ISO 14001, Swan label, FSC and 100% climate neutralised. It was, among other things, achieved by exclusively driving electric cars, exclusively using energy from wind turbines – we bought a share in a wind turbine as early as 2010, a white climate-friendly roof at the factory and many years of targeted work with the reduction of all kinds of environmental burdens.
The new strategy was to map what went into our production of printed matter and packaging to ensure that no harmful chemicals were included in the production process.
The goal was to be able to live up to what we perceive as the world's toughest and most uncompromising certification, Cradle to Cradle, which analyzes all ingredients in the product. In order to comply with the requirements, it must, among other things, is assured that no harmful chemicals that are on the "Banned List of Chemicals" have been added.
The mapping and development of the new materials took several years, as the replacement of the unwanted chemicals with more sustainable alternatives was far more challenging and time-consuming than expected. Another ambition was that PurePrint should have the same quality and should be able to be sold at the same price as traditional printed matter.
But it succeeded, and on 4 May 2015 the button was pressed for the first PurePrint print. Former Environment Minister Ida Auken helped press the button.
Since then, more than 150 companies with a sustainable ambition have started printing with PurePrint. We were pleased that in 2016 the Danish Nature Conservation Association issued a recommendation to print with PurePrint.
THE WORLD'S GREENEST PRINTING HOUSE
KLS PurePrint has an ambition to be the world's greenest and most sustainable printing house. We want to contribute to a better future for people and nature. This must be done through a conscious application of the circular way of thinking, Cradle to Cradle and the UN's Global Goals.
CRADLE-TO-CRADLE
KLS PurePrint develops and markets products that live up to the principles of a circular principles and that are certifiable by the nonprofit organization Cradle to Cradle Products Innovation Institute.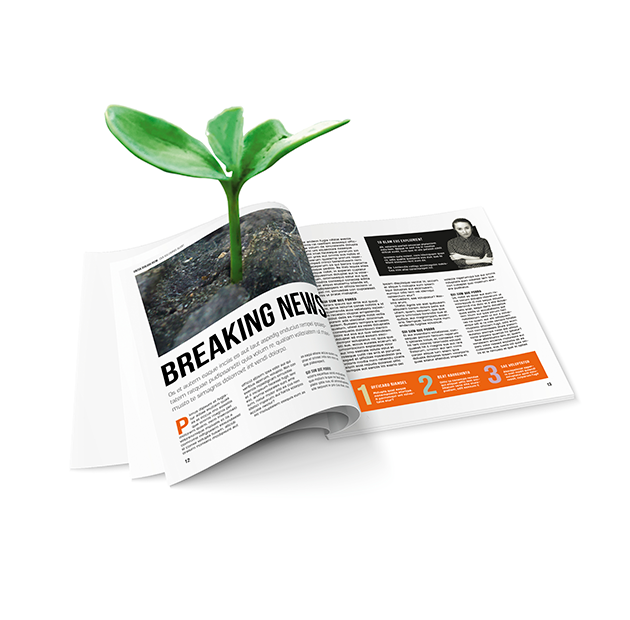 BUSINESS PARTNER OFFERING A HIGH LEVEL OF SERVICE
KLS PurePrint aims to be a service oriented, reliable and flexible partner, possessing deep knowledge and expertise in all our professional disciplines – including the environment and sustainability. We aim to be close to our customers and provide convenience in their daily business.
HAPPY EMPLOYEES
In addition, we believe that a positive and safe workplace for all employees contributes positively to the achievement of our vision.
THE HISTORY OF KLS PUREPRINT – HOME BASED BUSINESS BECOMES THE WORLD'S GREENEST PRINT HOUSE
A manual letterpress in a kitchen – small beginnings
Preben Larsen operated his first manual printing machine in his parents' kitchen in 1946. His father Knud and he printed business cards and stationery here. The family business worked hard to survive, and despite much adversity it was successful. Up through the early 1960s, the shop expanded from two men and a kitchen table to 22 men, 600 m2 and a number of printing machines. Since then, it evolved into a modern industrial company.
The next generation takes over
In 1982, the next generation took over the family business and set a new agenda. In 1984, the company moved to large (1,800 m2) new facilities in Glostrup and increased the number of machines and employees significantly.
The first environmental certifications
In the 1990s, work began to modernise the company and prepare it for the future. It was certified in accordance with ISO 9001 and ISO 14001 and was certified to use the Nordic Swan ecolabel.
The vision of being the world's greenest printing house
In 2001, the seeds of the green strategy were planted, and that same year the company earned the Municipality of Hvidovre Environmental Award. In 2007, after the installation of a new and professional board of directors, the big decision was made. The company decided to work toward becoming the world's greenest printing house.
The green project gets support
In 2012, the company began work on the development of 100% biodegradable printed matter, completely free of harmful chemicals and heavy metals. The groundbreaking project received support from the Danish Business Authority, its Fund for Green Business Development and the Capital Region.
Biodegradable printed matter
Three years later in May 2015, the first 100% biodegradable PurePrint item saw the light of day. Former environment minister Ida Auken, CEO of Carlsberg Denmark Carsten Hänel and the Mayor of Hvidovre municipality Helle Adelborg, pushed the button. In 2016, the name changed to KLS PurePrint emphasizing our company's commitment to its vision of sustainability.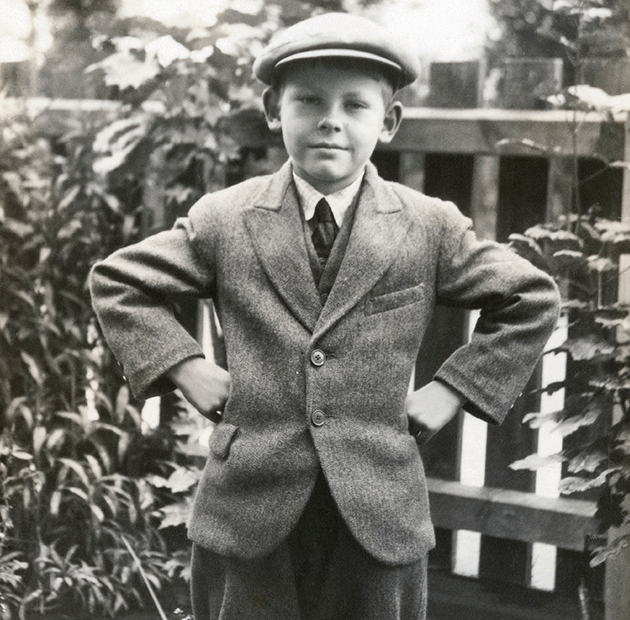 | | |
| --- | --- |
| 1946 | Founding of the company |
| 1996 | ISO 9001 Quality certification |
| 1997 | Certification to use the Swan label |
| 1998 | Move to the current premises in Hvidovre |
| 1999 | ISO 14001 Environmental certification |
| 2001 | Municipality of Hvidovre Environmental Award |
| 2008 | Climate Cup Strategy Award |
| 2008 | FSC certification |
| 2009 | CO2 neutral certification – the first printing house in Scandinavia to achieve the certification |
| 2010 | Purchase of the first electric car and Denmark's first electric truck |
| 2010 | Purchase of electricity from wind turbines (100%) and an owner's share in the Hvidovre Wind Turbine Cooperative |
| 2012 | Climate friendly white roof installed |
| | |
| --- | --- |
| 2012 | Municipality of Hvidovre Environmental Award |
| 2015 | Cradle to Cradle certification – the second commercial printing house in the world to achieve the certification |
| 2015 | Printing of the first PurePrint item |
| 2016 | Enterprise of the Year in Hvidovre |
| 2016 | Name change to KLS PurePrint |
| 2016 | Denmark's Nature Conservation Association recommends PurePrint |
| 2018 | Platinum on energy – as third company in the world |
| 2019 | Winner of the Food Innovation Award 2019 |
| 2020 | Approved in accordance with to the European composting standard EN 13432 |
Quality management equals efficient production
Since the 1990s, KLS Pureprint has worked hard on making its operations as efficient and cost effective as possible. Since 1996, the ISO 9001 certification has guaranteed effective management, uniform and high quality in all products. Continuous improvement is required to retain the certification.
Good Manufacturing Practice (GMP)
KLS Pureprint serves many customers in the pharmaceutical industry, producing e.g. package inserts according to GMP. Our ISO 9001 quality management system sets out operational procedures to ensure traceability and line clearance.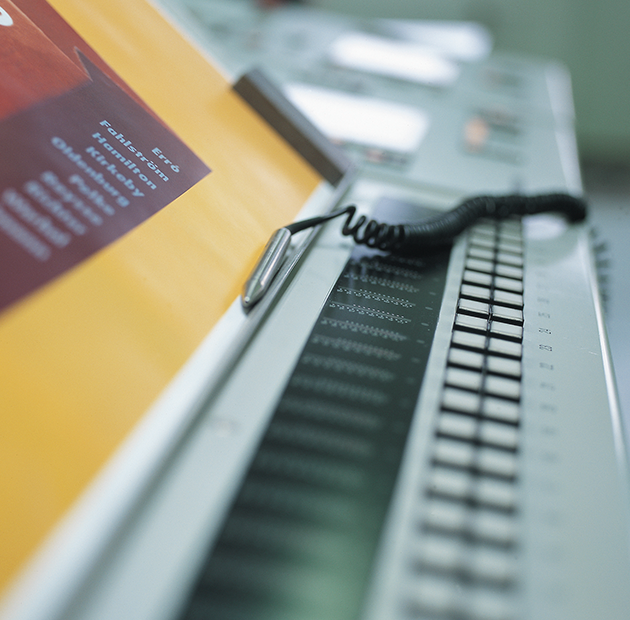 The equipment is key in achieving a quality result
KLS Pureprint has built up an extensive complement of printing equipment capable of delivering the highest quality in all types of graphics products. Three full size printing machines from Heidelberg and KBA, the industry's reputable suppliers, make up the core of the production process.
Sustainable production
In connection with the development of PurePrint there was a need to replace all consumables and products that come into contact with the printed matter. Such items include anti-set-off spray powder and cleaning products. However, there was no need to replace the printing machines themselves.
Inhouse finishing
Once printing is completed, the printed matter is finished in an internal facility equipped with machines for cutting, perforating, embossing, folding, and stitching. The facility includes equipment for affixing address labels to or printing addresses on magazines and periodicals.
Production equipment
72 x 104 cm Koenig & Bauer
72 x 102 cm Heidelberg 8 colour with roller feeder
5 colour Heidelberg CD with water based varnish – 72 x 102 cm
Machines for cutting, perforating, and scoring
4 folding machines
1 stitchers with address print capability
Xerox 700 digital printing machine
Xerox Color C75 digital trykmaskine
Konica Minolta bizhub Press  C1100 digital trykmaskine
Konica Minolta SD513 efterbehandler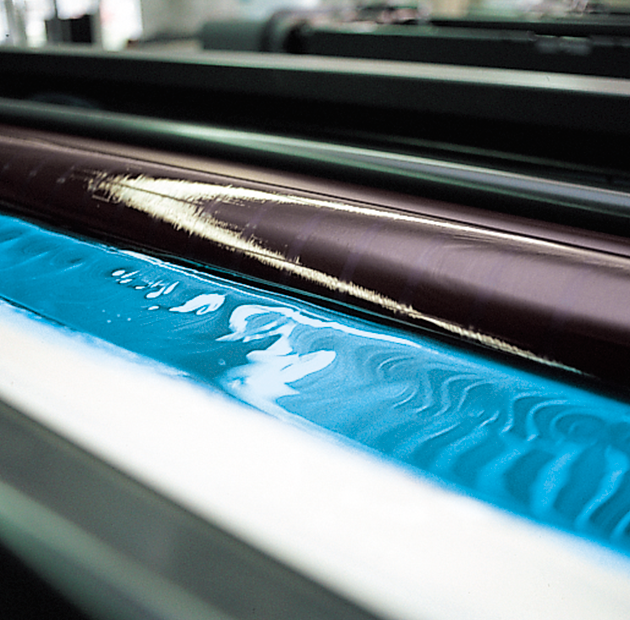 CAN WE HELP?
If you would like to know more about options, products, sustainability, Cradle to Cradle or something else, do not hesitate to give us a call or fill in the form, and we will get back to you promptly.