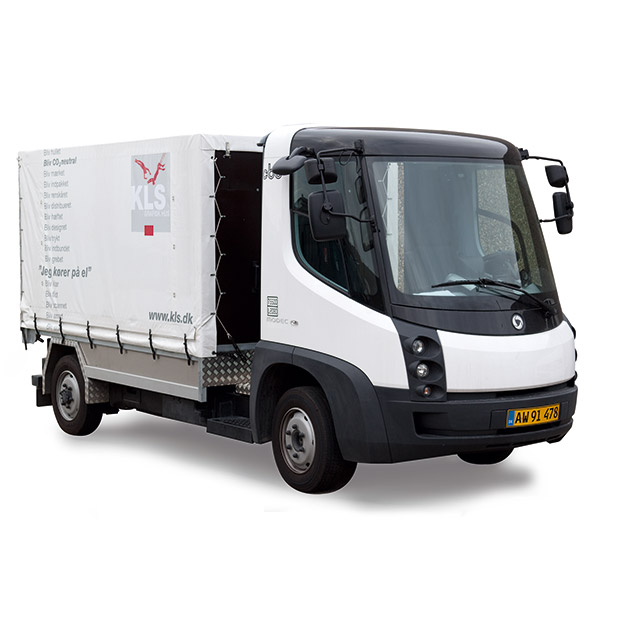 Fast and flexible delivery
At KLS PurePrint we know that planning, design and production of a print job may raise unforeseen challenges. We know how to handle such challenges so that the overall process and delivery time are not affected. You are guaranteed a flexible process, delivering exactly the publication you want, on time and without errors, despite the challenges along the way.
CO2 optimal delivery
KLS PurePrint is a CO2 neutral printing house. That has been the case since 2009. In our effort to achieve that goal, we invested in Denmark's first electric truck in 2008. We deliver a large portion of our products in it and achieve complete CO2 neutrality as power for the truck comes from our own wind turbine. When we deliver products to other provinces or countries, we use the most environmentally friendly solution.