ENVIRONMENTAL CERTIFICATIONS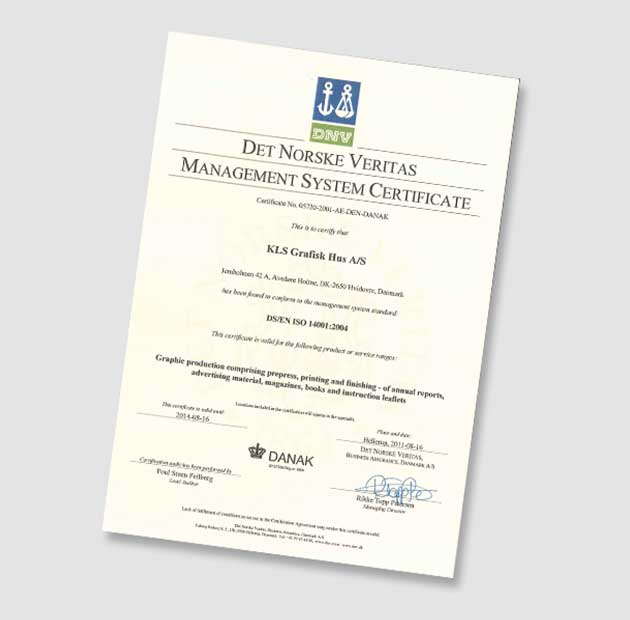 ECOLABELS: EVIDENCE AND COMMITMENT
Since 1996, KLS PurePrint has worked hard to optimize all environmental aspects of our processes and production. That is a never ending process. Today the company is certified in accordance with all relevant ecolabels and environmental certifications. The certifications have enabled us to set objectives and to document the achievement of those objectives. It all started with the Swan label in 1997 and the environmental management certificate ISO 14001 in 1999. In 2008, the FSC® (Forest Stewardship Council) certification for sustainable forestry was added.
Cradle to Cradle – the ultimate certificate
Once the 100% biodegradable product PurePrint was developed, KLS PurePrint was certified in May 2015 in accordance with the world's strictest environmental standard known as Cradle to Cradle.
View our certificates